One of the most essential maternity items for me has been finding a good tank top! I need ones that are long enough to cover my bump and comfortable. I've learned that it's all about the fit of the tank and it being able to last through all the weeks and trimesters of my growing belly. I probably went through at least 20 before narrowing it down and finding my go-tos.
Here are my top 3 favorite brands for maternity tank brands that I highly recommend for comfort, durability and of course style!
1. Grace & Lace – The Perfect Fit Spaghetti tank $33, this tank is not technically classified as a maternity tank but its extra long and has been great for me! It's also super comfortable and soft.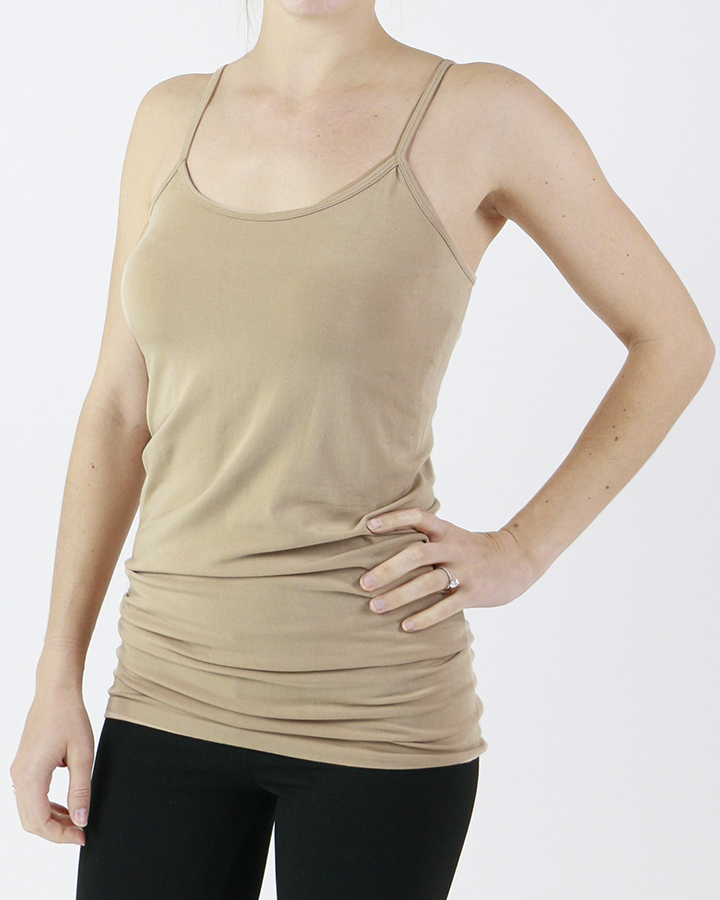 2. BLANQI Maternity Belly Support Tank Top $72 , this tank was made for growing bumps and has extra stretch and support.