Push Present: Mommy Bling Options
This post is for all the mamas-to-be that are shopping for a good push present that represents your new lil babe– in some type of jewelry.. of course!
Jewelry designer and instagram influencer, Stephanie Gottlieb  has an awesome selection of " Mommy Bling" on her website. From necklaces and rings to bracelets and earrings — there are a ton of her own designs and other brands to shop and customize a piece for your lil babe!  Shop this link for the mommy bling!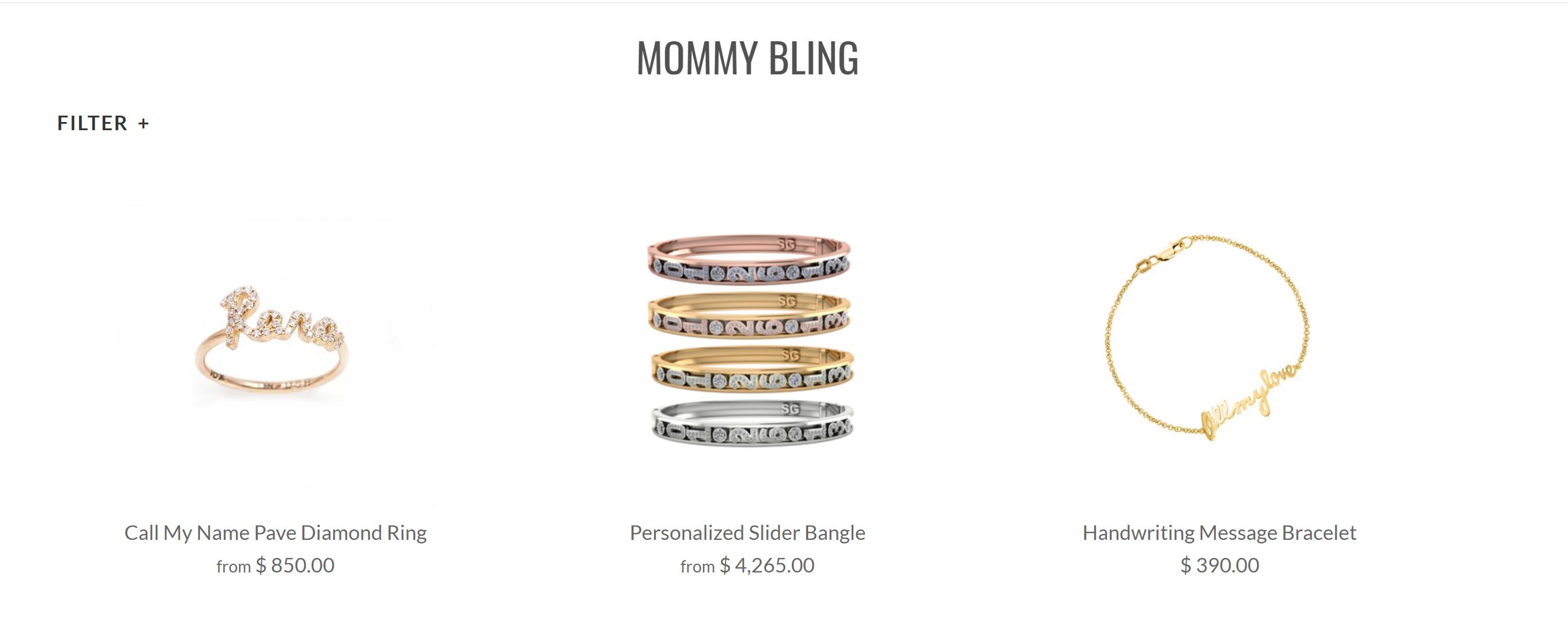 There were 4 pieces I loved that I couldn't decide which one I wanted, so I sent them all to my husband and let him decide so it would also be a surprise. He ended up choosing this necklace customized with "M" for our Monroe. My necklace is from SGJ but the brand is ZoeChicco which also has tons of amazing jewelry pieces you can personalize.